I Can Teach My Child
has created an
ABC Printable Scripture Memory Cards
set. I printed out ours this week and love it.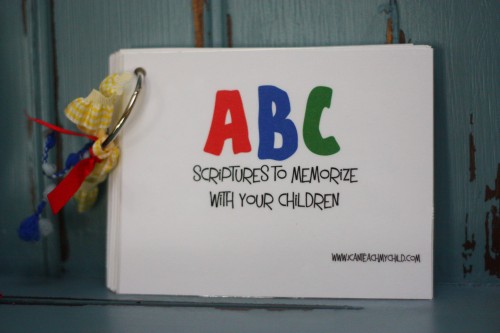 It isn't really for Buddy or Sweetpea at this point but for me. Currently, Buddy has his own list of scriptures to memorize and when he finishes those, we'll begin this set. I love how cute the cards are and how easy it is to place in my kitchen. By placing them in sight, I know that I'll walk past often and stop and work on my personal memorization.
Stop by
I Can Teach My Child
and print your own set of
ABC Scripture Cards
for your family today!